Buckmoorend Farm Shop On The Radio
Daniel Hares spoke passionately on local Buckinghamshire radio station Mix 96 about phoney farm brands in supermarkets, environmental issues and asking consumers to look again at the fabulous offerings from local farm shops in the area.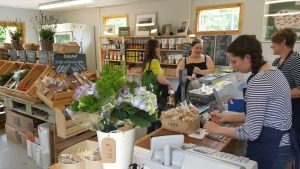 We approached Mix 96 and arranged the interviews with the news section, meeting on site at the farm – in the pouring rain! Mix 96 were delighted by what Daniel had to say – good strong opinions on current issues and important informative views on the provenance and quality of our daily food.