Packaging to Impress
2015
Great New Stand-Out Packaging for Impress Sandwiches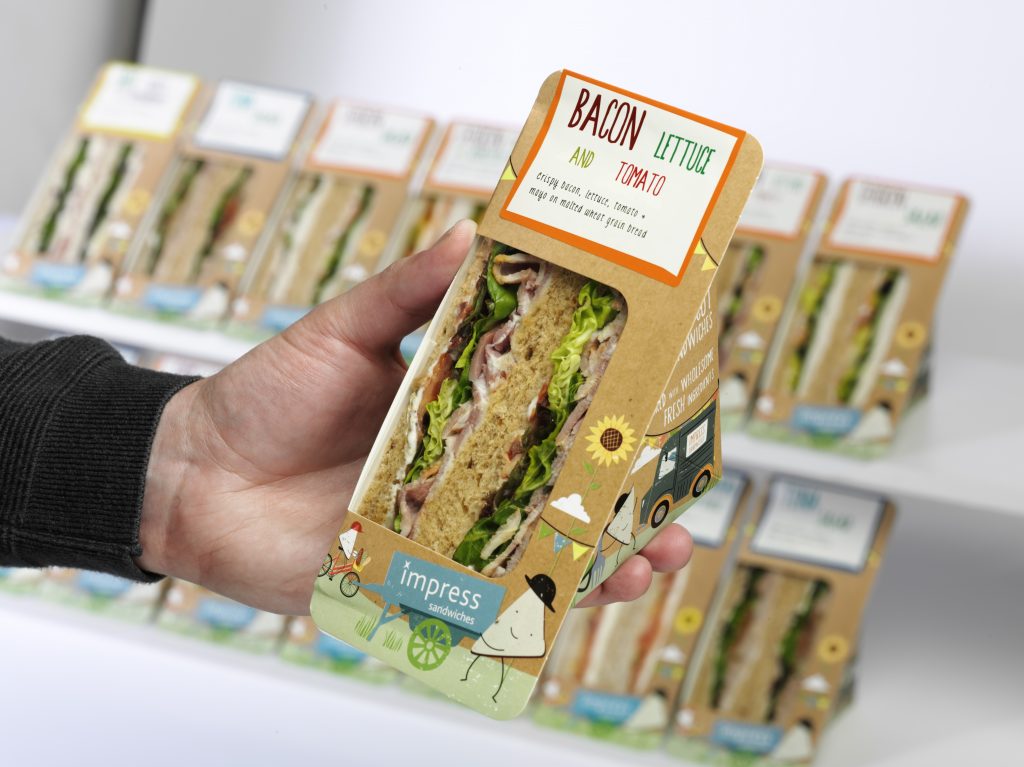 Brief
Family business, Impress Sandwiches, wanted a brighter showcase for their wholesome, fresh, hand cut sandwiches, which have been a favourite in the foodservice sector since 1989. The new packaging needed to have stand-out on retail shelves across the food-to-go category.
Process
We created new figures to build the story around the brand and to shout out clear messages about the quality, ingredients and freshness of their sandwich range. New figures include the bowler hat wearing 'Mr Impress' on front of pack, set in spring and summer environments featuring bees, clouds, bunting and sunflowers, all against a kraft paper background which shows the lovely fillings at their very best.
Actual Outcome
The new packaging designs  have been rolled out successfully across the sandwich ranges and attracted very favourable customer comment. The designs have been adapted to labels and packs for other components of the range to capture the same fresh characters and spirit and bring a little fun into daily food on the move.